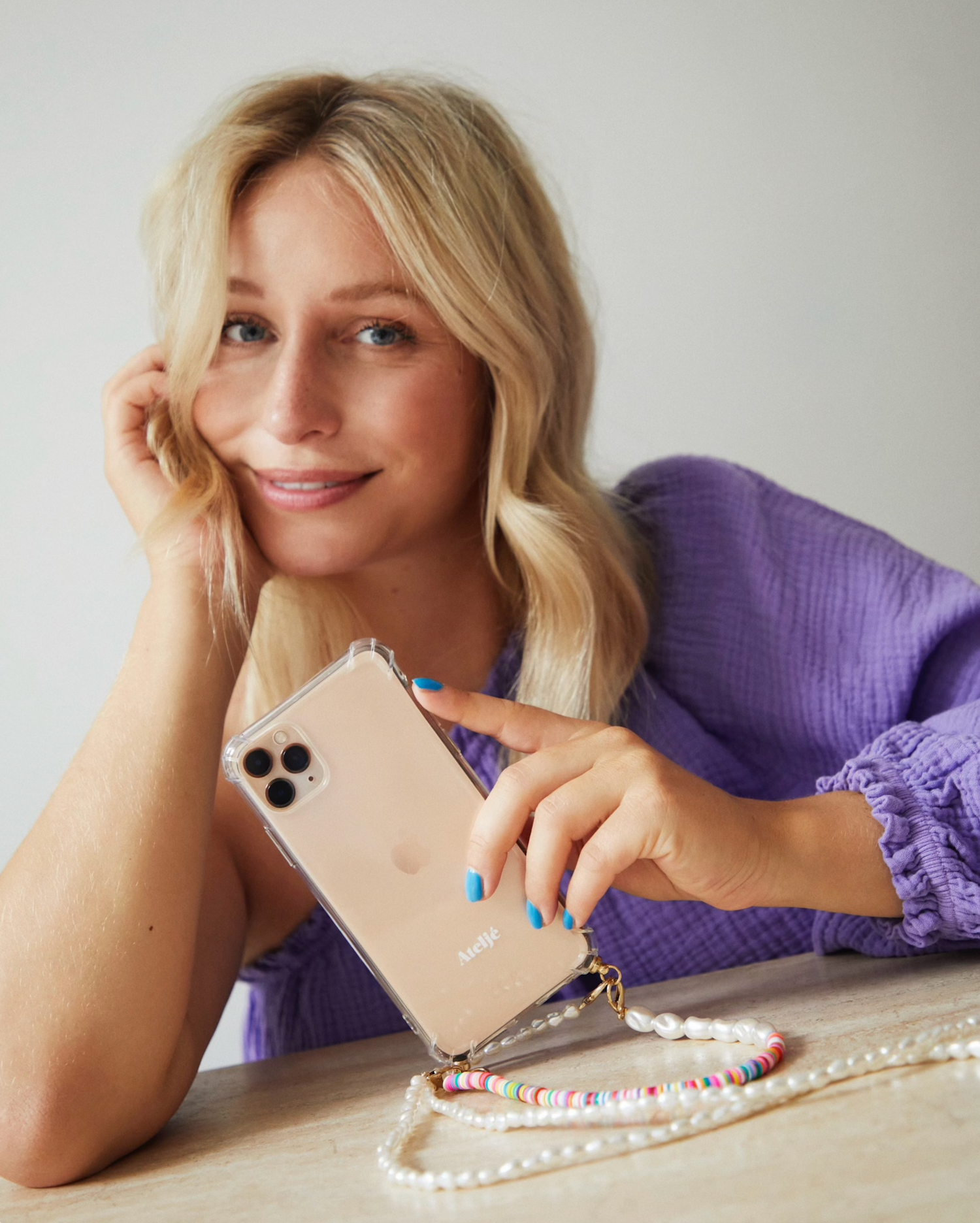 A passion project by Yara Michels
Personality quiz: are you always looking for your phone, even when it's RIGHT THERE in your hands? 

Yup. Same. Welcome to Ateljé.
Ateljé. It's Swedish for Atelier and sounds like Atel-YAY!
Which is preeetty accurate because these cases will brighten up your day. Or at least your outfit. Ateljé is all about making your life a little easier - and prettier while you're at it! Have your hands free and your tech protected with our sleeves and cases. (What's that saying again? Keep your friends close and your phone closer?)

About Yara Michels 
Ateljé is a passion project by Yara Michels. Yara has an Instagram following of 155k, where she shares content about personal style, career and female politics. She has worked as a tv-host and editor in chief of one of Holland's biggest millennial women's magazines: Linda.meiden. Yara: "Most women I know are total multi taskers. I'm so proud to see them thriving! So we're always looking for easy solutions to make life slightly more efficient – because it's hectic enough as is. I'm obsessed with phone cords because they make my busy life 1000% easier. But I could only find basic, pretty bland cords and wanted something fun that expressed personal style. I just made a few for myself and got the 'where did you get that?' question weekly. So here it is. My creative, crafty project: Ateljé!