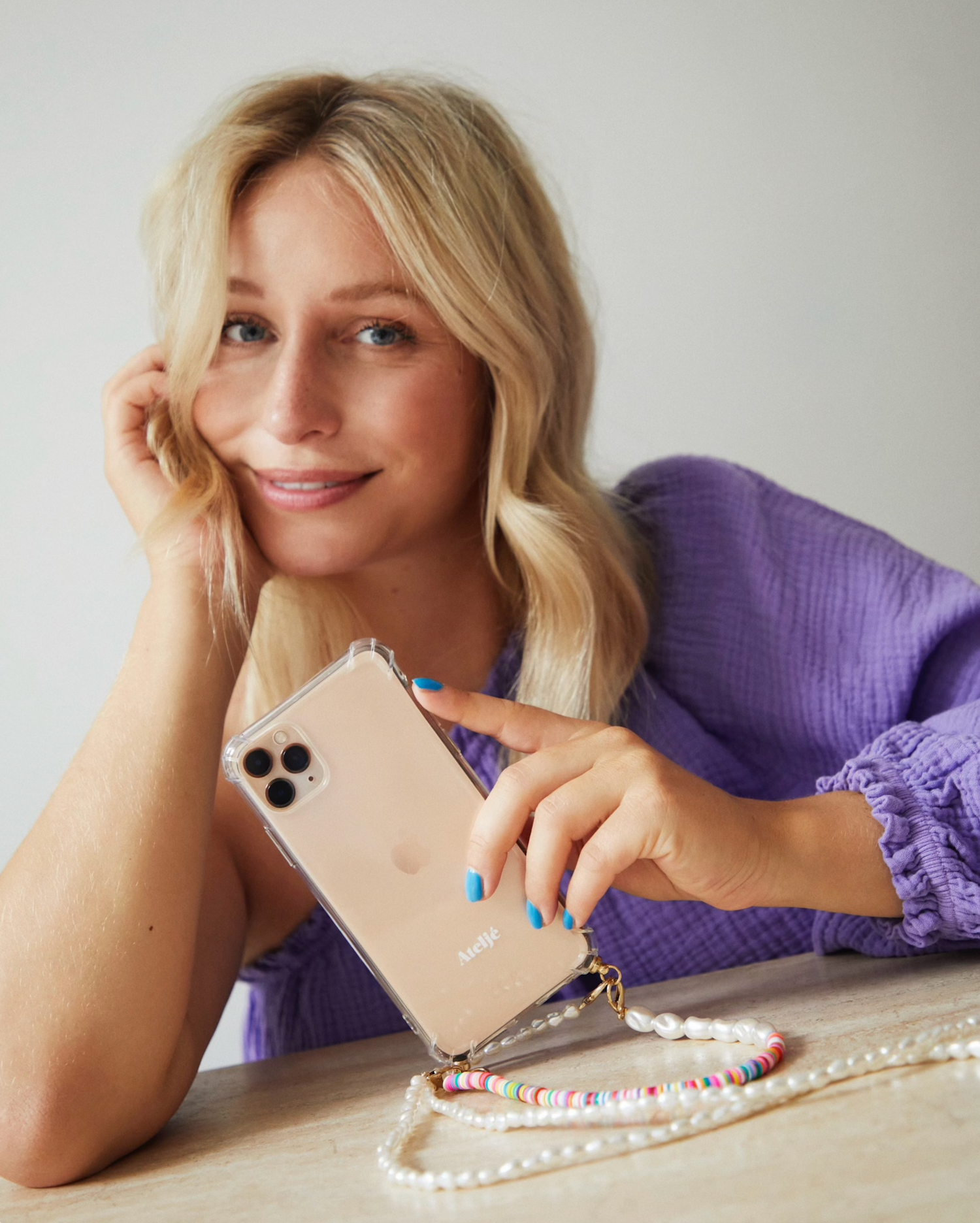 A passion project by Yara Michels
Personality quiz: are you always looking for your phone, even when it's RIGHT THERE in your hands? 

Yup. Same. Welcome to Ateljé.
PAYMENT METHODS
Ateljé offers the following payment opportunities: Ideal, Creditcard and Paypal. The prices on our website are in Euros. An exchange from a different valuta will be calculated every night, always keep in mind that your payment will be done related to your own valuta. It might be possible that your provider will charge extra costs for this.

We hope you're happy with your purchase but if there's something wrong it is always possible to return your purchase within 14 days.

RESPONSIBILITY
The risk of damaging or loss of a phone or any other item is in the hands of the consumer from the moment the Ateljé piece is used. Ateljé can not be held responsible for damage caused while wearing a chain or case ordered from Ateljé. Ateljé ensures carefulness when it comes to packaging the orders and will take responsibility for a damage free item up until the item has been accepted after shipping.

As soon as an item is accepted after shipping, we won't be held responsible for any damages or changes to the product. Please note, if a package is accepted by someone other than the person that made the purchase at Ateljé, for example by a neighbour, we are no longer responsible because we can't control the quality from that point on.